Normanton Park Property Information
Normanton Park is a 99 Years development located at Normanton Park in D05 - Buona Vista / West Coast of Singapore. The development is brought to you by Kingsford Huray Development Pte Ltd. Normanton Park comprises a total of 1870 units. Normanton Park is targeted to be completed in 31/12/2023
FACT SHEET
| | |
| --- | --- |
| | |
| | Kingsford Huray Development Pte Ltd |
| | |
| | D05 - Buona Vista / West Coast |
| | |
| | |
| | |
Unit Distribution
| | | |
| --- | --- | --- |
| | | |
| | | |
| | | |
| | | |
| | | |
| | | |
| | | |
| | | |
| 4 Bedroom Compact + Study | | |
| | | |
| | | |
| | | |
| | | |
Property Unit Mix
| Type | Name | Area (sqft) | Units |
| --- | --- | --- | --- |
| 1 Bedroom | 1BR-a | 527 | 110 |
| | 1BR-a-PH | 646 | 5 |
| | 1BR-aR | 495 | 22 |
| | 1BR-aR-PH | 603 | 1 |
| | 1BR-b | 527 | 110 |
| | 1BR-b-PH | 646 | 5 |
| | 1BR-bR | 495 | 22 |
| | 1BR-bR-PH | 603 | 1 |
| | 1BR-c | 517 | 110 |
| | 1BR-c-PH | 646 | 5 |
| | 1BR-cR | 484 | 22 |
| | 1BR-cR-PH | 581 | 1 |
| 1 Bedroom + Study | 1BR-Sa | 570 | 44 |
| | 1BR-Sa-PH | 689 | 2 |
| | 1BR-Sb | 581 | 44 |
| | 1BR-Sb-PH | 700 | 2 |
| | 1BR-Sc | 560 | 44 |
| | 1BR-Sc-PH | 678 | 2 |
| 2 Bedroom | 2BR-Ca | 657 | 110 |
| | 2BR-Ca-PH | 786 | 5 |
| | 2BR-CaR | 635 | 22 |
| | 2BR-CaR-PH | 753 | 1 |
| | 2BR-Cb | 667 | 110 |
| | 2BR-Cb-PH | 797 | 5 |
| | 2BR-CbR | 646 | 22 |
| | 2BR-CbR-PH | 753 | 1 |
| 2 Bedroom + Study | 2BR-Sa | 850 | 22 |
| | 2BR-Sa-PH | 980 | 1 |
| | 2BR-Sb | 829 | 66 |
| | 2BR-Sb-PH | 947 | 3 |
| 2 Bedroom Premium | 2BR-Pa | 732 | 44 |
| | 2BR-Pa-PH | 861 | 2 |
| | 2BR-Pb | 732 | 44 |
| | 2BR-Pb-PH | 850 | 2 |
| | 2BR-Pc | 721 | 22 |
| | 2BR-Pc-PH | 861 | 1 |
| | 2BR-Pd | 721 | 22 |
| | 2BR-Pd-PH | 861 | 1 |
| | 2BR-Pe | 689 | 22 |
| | 2BR-Pe-PH | 818 | 1 |
| | 2BR-Pf | 657 | 22 |
| | 2BR-Pf-PH | 753 | 1 |
| | 2BR-Pg | 775 | 22 |
| | 2BR-Pg-PH | 893 | 1 |
| | 2BR-Ph | 764 | 22 |
| | 2BR-Ph-PH | 883 | 1 |
| 3 Bedroom | 3BR-Ca | 969 | 66 |
| | 3BR-Ca-PH | 1109 | 3 |
| | 3BR-CaR | 947 | 44 |
| | 3BR-CaR-PH | 1076 | 2 |
| | 3BR-CaRR | 915 | 22 |
| | 3BR-CaRR-PH | 1033 | 1 |
| | 3BR-Cb | 936 | 88 |
| | 3BR-Cb-PH | 1066 | 4 |
| | 3BR-CbR | 904 | 22 |
| | 3BR-CbR-PH | 1023 | 1 |
| | 3BR-Cc | 936 | 44 |
| | 3BR-Cc-PH | 1055 | 2 |
| | 3BR-CcR | 915 | 22 |
| | 3BR-CcR-PH | 1023 | 1 |
| | 3BR-Cd | 958 | 22 |
| | 3BR-Cd-PH | 1087 | 1 |
| 3 Bedroom Premium | 3BR-Pa | 1087 | 44 |
| | 3BR-Pa-PH | 1238 | 2 |
| | 3BR-Pb | 1098 | 44 |
| | 3BR-Pb-PH | 1238 | 2 |
| | 3BR-Pc | 1066 | 44 |
| | 3BR-Pc-PH | 1238 | 2 |
| | 3BR-Pd | 1087 | 22 |
| | 3BR-Pd-PH | 1227 | 1 |
| | 3BR-Pe | 1076 | 22 |
| | 3BR-Pe-PH | 1227 | 1 |
| 4 Bedroom Compact + Study | 4BR-Ca | 1195 | 22 |
| | 4BR-Ca-PH | 1346 | 1 |
| 4 Bedroom Premium | 4BR-Pa | 1313 | 44 |
| | 4BR-Pa-PH | 1475 | 2 |
| | 4BR-Pb | 1335 | 22 |
| | 4BR-Pb-PH | 1496 | 1 |
| | 4BR-Pc | 1313 | 22 |
| | 4BR-Pc-PH | 1453 | 1 |
| 5 Bedroom | 5BR | 1615 | 44 |
| | 5BR-PH | 1798 | 2 |
| Shops | Commercial | 463 | 8 |
| Terrace House | Terrace House | 2110 | 22 |
DEVELOPER - KINGSFORD HURAY DEVELOPMENT PTE LTD
Under the Kingsford Group of companies are many reputable businesses that include property development, property management and manufacturing. They all have Kingsford's unique management, operation and development models which are internationally recognized.

Part of Kingsford Development's ongoing efforts is to constantly improve production, technology and management of industry standards to promote technological progress.

We understand different consumer needs for living, creative use of design, technology and most importantly, a harmonious living space. For every project we endeavor, it is inherent in our philosophy to study the local conditions to protect and improve the environment, while creating sustainable development with nature.

Kingsford Development started with prestigious and award winning projects in China and have since established ourselves as a leading developer in Asia. As a symbol of quality and reliability, we will continue to lead in the property realm with superiority and credibility from a professional team with a distinctive business management philosophy.
Register Your Interest
Get more information, fill up your contact details in the form.
1-63 Normanton Park, Singapore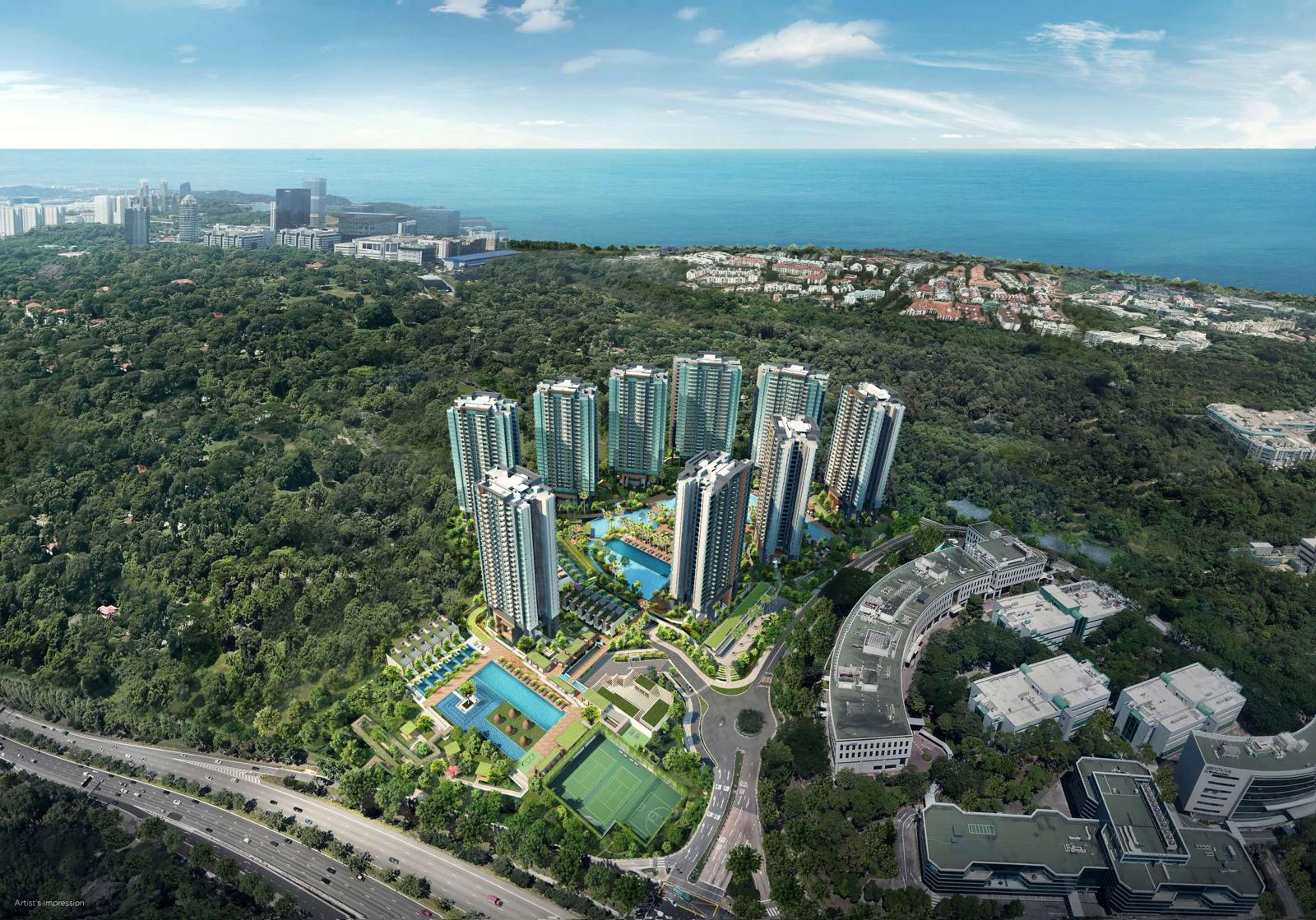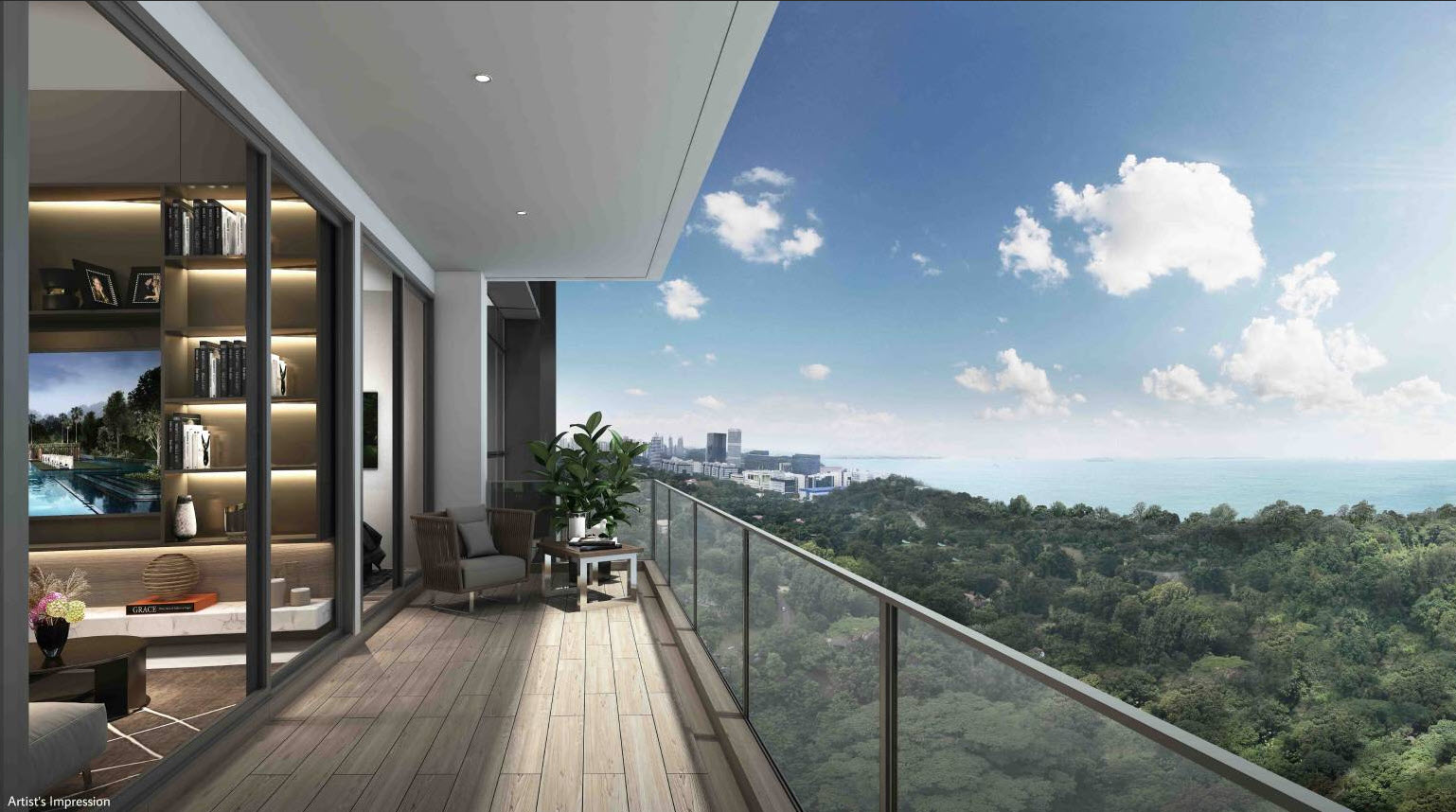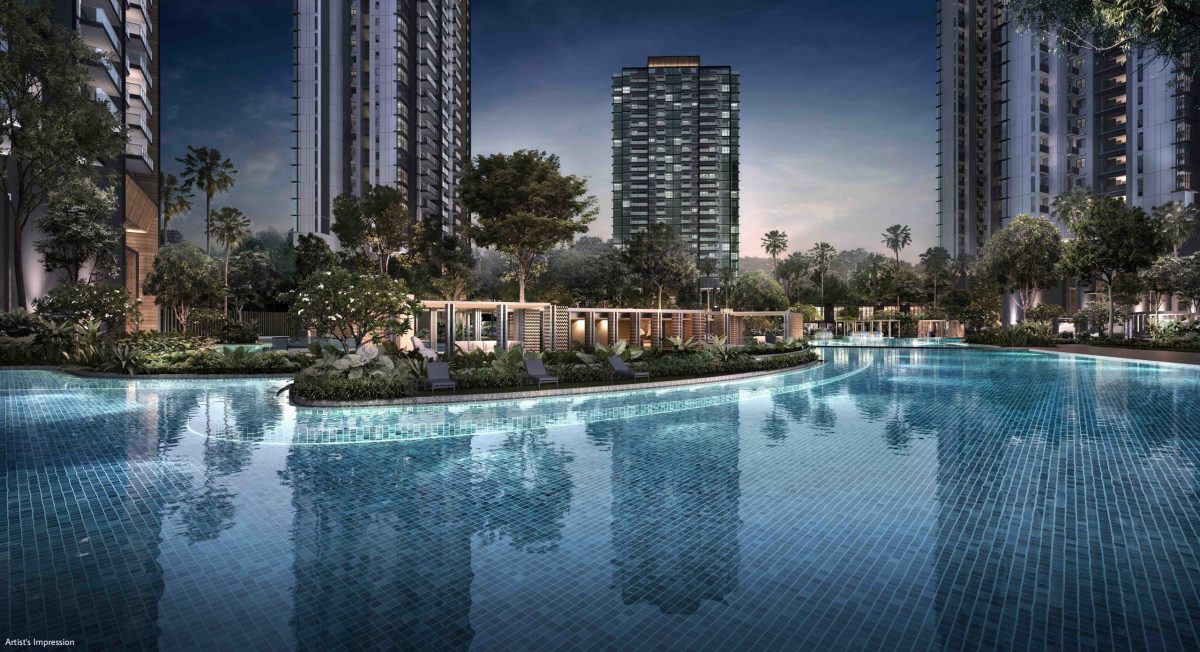 Massive Land For Facilities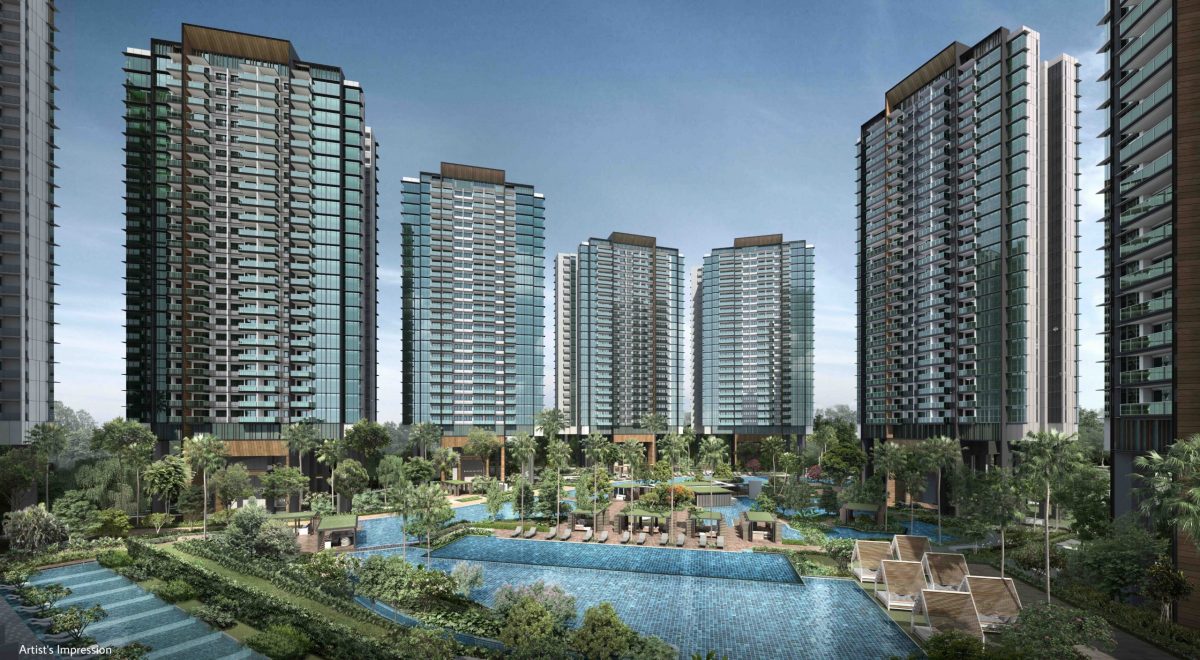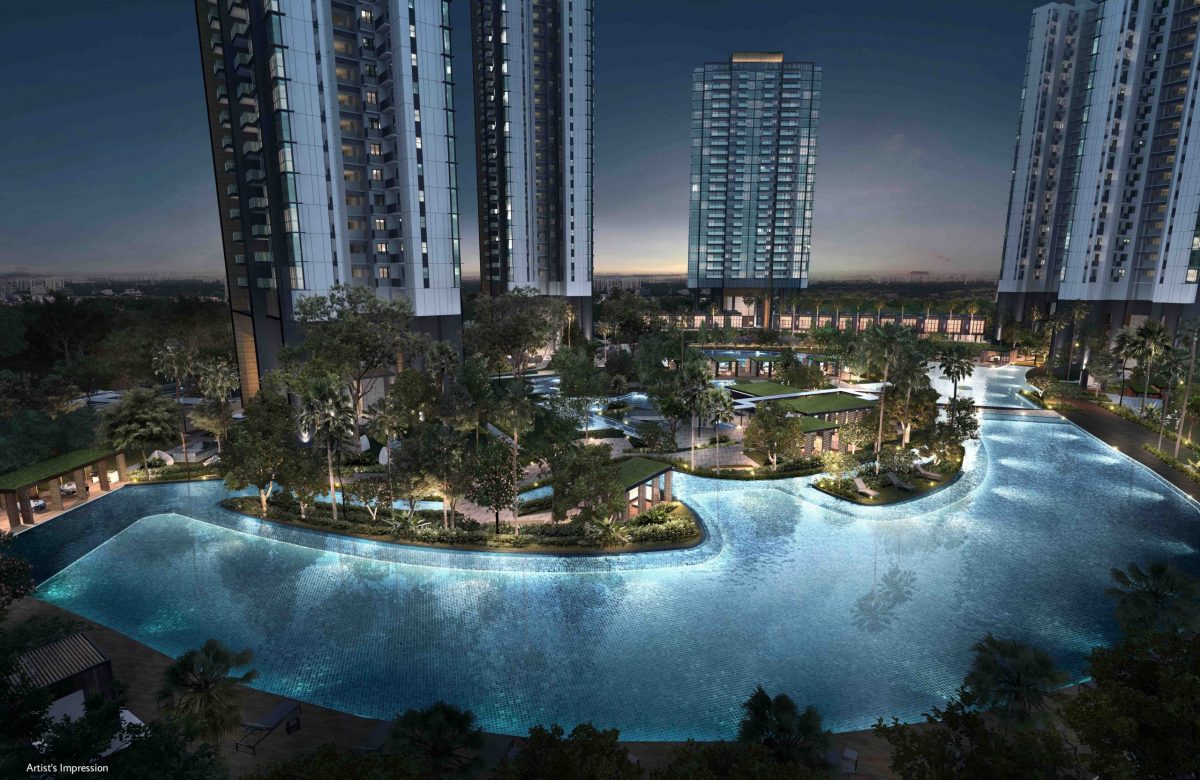 Longest Pool in the Region